Silestone sink-special offer
Silestone 'Integrity' sink from £599 + VAT & installation
The Silestone Integrity sink is specifically designed to integrate perfectly with a Silestone worktop giving a continuous and sleek finish.
The sinks come in a variety of colours and are available in two sizes:-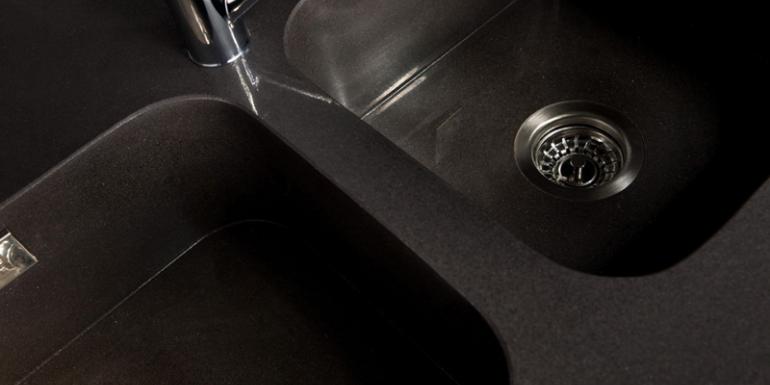 This is ideal for a double space sink
37 x 51 x 15.5
Integrity sink 2 is perfect for a single sink
In addition, these sinks can be placed side by side for a double plus one sink for those needing a little extra sink space.
The 'Integrity' sink offers a new and exciting approach to kitchen sink design.
Giving the look of a virtually seamless finish it is easy on the eye and gives a continual flow and contemporary finish. It provides an easy to clean surface which makes it a welcome addition to any home.  Because of it's high scratch, stain and heat resistance it makes it an ideal choice for a functional and 'hard working' part of any kitchen.  Coming in a range of exciting colours it will partner any Silestone worktop providing an instant perfect marriage of materials.  It's minimalistic features will reflect well in many styles of kitchen and will fit in perfectly to most individual style and taste.
Silestone is an ideal work surface for the modern family home as it is functional and non-porous and never needs to be sealed.
With all these points in mind we believe it will be a valuable part of your kitchen for years to come in any home be it modern or traditional using it's compromising style.
The unique design of the 'Integrity' allows an uncomplicated easy installation by our expert fitters and both sinks come complete with all the necessary accessories for perfect installation.
Choosing a Silestone sink is a choice you will not regret.
Why not take advantage of this fantastic special offer!!! 
The 'Integrity' sink comes with all the following high qualities you would expect from Silestone:-
Spill resistant

High durability

Bacteriostatic treatment for ultra hygienic properties

Easy to clean

Keeps it's sheen and never needs sealing